Annual report and results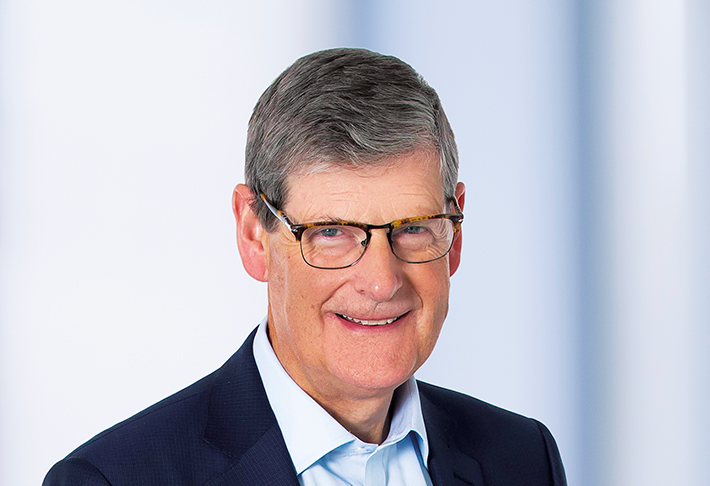 Nigel Stein - Chairman
This has been another good year for Inchcape. Not only reporting a strong financial performance, but making impressive progress against the Company's Accelerate strategy. On Shareholders' behalf I would like to thank all Inchcape colleagues around the world for their hard work in achieving this. We are building an even stronger Inchcape for the future.
Duncan Tait - CEO
I'm pleased to report the Group delivered a strong performance during 2022 and made substantial progress with our two strategic growth priorities: Distribution Excellence and Vehicle Lifecycle Services. In 2022 we completed the transformational acquisition of Derco, extending our leadership in automotive distribution in the highly attractive and fast-growing Americas region, and providing a platform for us to capture more of a vehicle's lifetime value.
Adjusted operating margin
5.1%
Profit before tax and adjusting items
£373m
Return on capital employed
41%
Reduction in Scope 1 and Scope 2 GHG emissions
24%
Women in Senior Leadership positions
22%
Our global reach
40+
Countries and geographies worldwide
Asia Pacific (APAC)
£2.3bn
Distribution excellence:
Annual new car volume (units)
Large markets typically insourced by OEM's, eg. China, US, UK, Brazil, Mexico
Large markets typically insourced by OEM's, eg. China, US, UK, Brazil, Mexico
1 Typical distribution markets
17m
Expansion opportunities in markets best suited to Inchcape
Expansion opportunities in markets best suited to Inchcape
Inchcape markets worldwide
Inchcape markets worldwide
1. Defined as those markets with annual new car volumes of less than 1m units
Differentiated distribution:
Product planning Using our local market expertise to inform certification and vehicle ordering decisions (model types and specifications).

Logistics Operating comprehensive post-factory connections to deliver vehicles and parts in our markets.

Brand and marketing Proposition development, brand positioning (including price setting) and national marketing, aimed at maximising market share for our partners.

Channel management Defining and building the optimal channels to reach consumers and businesses covering network management, digital, and omni-channel. This also includes selection and training of independent dealers, and ongoing performance management.

Retail services Bringing our omni-channel platform to customers to deliver world-class, digital-first experiences across our OEM and market portfolio.

Aftermarket services Distribution of parts, and customer and vehicle lifecycle management including aftersales services via the omni-channel retail network.
Global Distribution Opportunity:
17 million vehicles are sold in markets best suited to Inchcape – often smaller, more complex and harder to reach. Whilst Inchcape is the global leader, it only has a 2% share of the global distribution market! Inchcape has significantly expanded its footprint in recent years, but there is still a huge opportunity to capture a greater share of the industry.
Organic growth:
Inchcape is exposed to higher growth markets with low motorisation rates². Inchcape has a strong record of driving market share gains for automotive brands, and is expected to continue following its investment in digital and data capabilities.
Inorganic growth:
The combination of Inchcape's strong financial position. extensive OEM relationships and broad geographic footprint makes it the obvious distribution partner for ambitious automotive brands, with significant opportunities to drive further industry consolidation
²Number of vehicles per capita
Vehicle lifecycle services
The initial user phase, where Inchcape has strong presence, accounts for 25% of the total profit pool for each vehicle's life. 75% of the profit turns up from year 4 onwards, and this segment is currently underserved by Inchcape. This is the focus of the Vehicle Lifecycle Services growth driver.
Vehicle lifestyle services
Vehicle lifestyle value profit
Initial user
(0 - 4 years)
Subsequent users
(4+ years)
75%
Currently underserved by Inchcape
Currently underserved by Inchcape
Analysis shows the split of profit attainable over an average vehicle's life, and assumes four different owners during that period. The analysis captures the vehicle sales, finance & insurance commission and the aftersales services (including independent aftermarket)
Differentiated distribution:
SUSTAINABILITY HIGHLIGHTS
HOW WE ARE DRIVING ACTION TO REDUCE EMISSIONS
EDUCATING CUSTOMERS ABOUT ELECTRIC VEHICLE ALTERNATIVES
At the beginning of 2021 our BMW Poland stores launched an initiative to offer an EV alternative to each customer who comes to the dealership to view new vehicles. The initiative was instigated to access new profit pools in line with OEM priorities and to reduce the impact on the planet. Upskilling and educating our teams has been advantageous in positioning our brand and helping employees understand the benefits of EVs. Customers to whom we show a new perspective appreciate one key thing: they see that we are looking for solutions and offer products that they have not thought about before.
A SWITCH TO RENEWABLE ENERGY SOURCES
50.3% sites switched to renewable suppliers
As of 2022, our electricity supply has been sourced through 100% renewable contracts for our sites across Australia and the UK, and most of Europe, saving as much as 9,000 tonnes of CO2e emissions each year. We have switched 50.3% of our sites to renewable suppliers; our long-term goal is to switch to renewable energy in as many regions where options allow. In regions where switching to renewable energy is limited we are investing in increasing energy efficiency through installation of LED lighting and switching company fleets to low emission vehicles.
PRODUCING OUR OWN POWER
24 sites across the UK with rooftop solar PV systems
We are actively investing to reduce our Scope 2 emissions through on-site renewable generation and have begun to roll out solar photovoltaic (PV) systems across our sites. We trialled the installation of PV systems across three of our UK sites and experienced significant savings in grid energy usage. We now have 24 sites across the UK with rooftop solar PV systems that have the ability to generate 4.5 MWh of power and save around 35% off our energy bills. We anticipate higher cost savings because of higher energy prices. A small example to show how we are building a resilient business for the future while doing some good for the planet.
PARTNERSHIPS TO DRIVE E-MOBILITY
10% of all parking spaces to have charging points
Borneo Motors Singapore (BMS) has announced a partnership with Singapore Power Group (SP) to develop an electric vehicle (EV) sharing programme in the upcoming Tengah New Town. The programme is expected to begin in July 2023. BMS will supply vehicles to the scheme while SP plans to install charging points in 10% of all parking spaces. Both BMS and SP will use the programme to collect and analyse data on a range of factors such as driving patterns, electrified vehicle consumption patterns and electrified vehicle preferences. This will enable us to better understand user behaviour and anticipate evolving demands to optimise future e-mobility programmes.